We have been leaders in communication services for over 40 years! Our decades of experience and knowledge help us deliver the best solution for your specific business needs.
Whether that be on-site, remote, or a hybrid of both, UCI has you covered.
In addition to our services below, UCI also partners with all major providers. Let us review your current phone bill to find you savings, and  place you with the right carrier for your business!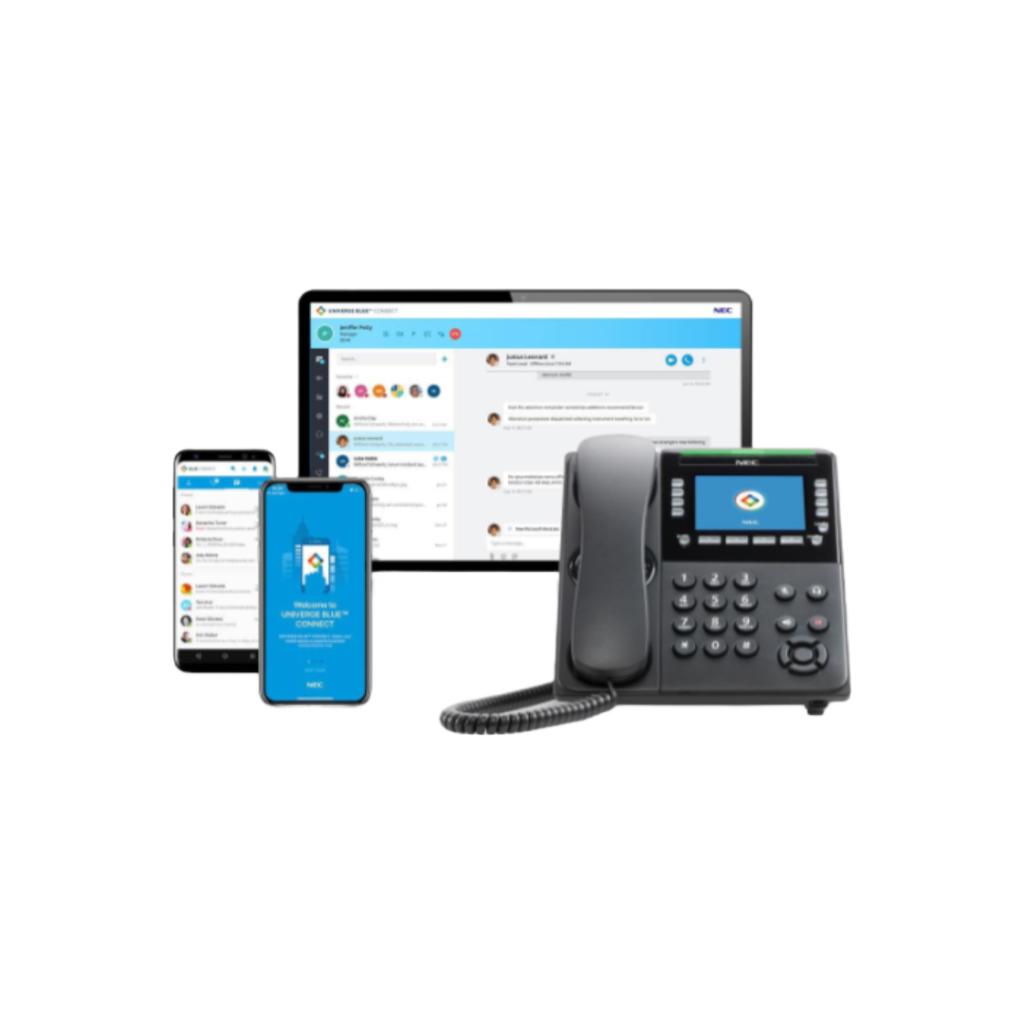 Cloud-based phone systems
On-site phone systems
Hybrid Office Set-Up
VOIP & Digital Phones
SIP Trunking
Carrier/Telco Brokering Services
Local & Long Distance Services
Cabling
Video Conferencing & virtual meetings
Company SMS
Call reporting (see below)
Video Conference Rooms (New!)
Voicemail Systems
FREE Phone Bill Auditing
Telecommuting & Mobility Services
Staff Training
FREE System Demonstrations
Nervous about switching from a premise-based PBX to the cloud? We've answered and addressed common questions and concerns amongst business owners when it comes to making the move. Read our Business Owner's Cloud FAQ.
And for real life applications, check out our case studies here !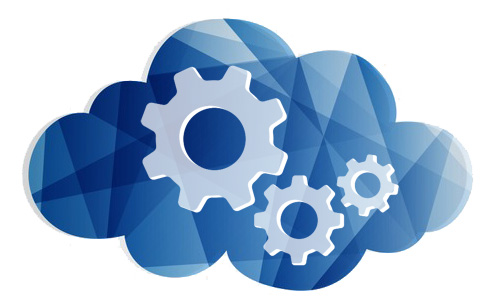 Improve Your Customer Experience with Univerge Blue Engage!
A highly customizable cloud-based contact center solution
GREATER RESPONSIVENESS
UNIVERGE BLUE® ENGAGE improves the handling and oversight of communications through a range of agent and supervisor contact center services.
Highly flexible solution including easy deployment for remote / home workers.
Scalable from the smallest call-centric teams to large omni-channel environments.
Streamlines incoming inquiries from multiple channels using smart routing and delivers context to agents for optimal customer experience.
Reduces response time and improves service quality along with caller and agent experiences.
Compatibility with most CRM, ERP, and EHR systems and collaborative apps ensures easy adoption and minimizes disruptions.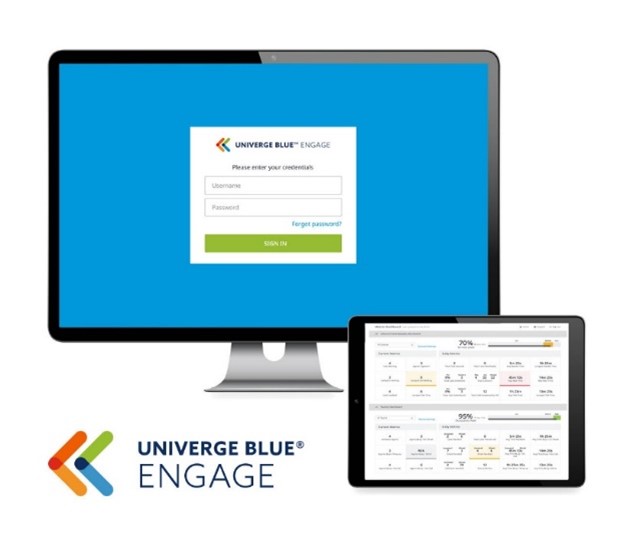 INCREASED CONTROL
Real-time monitoring and permission-based activity reports brings transparency to agent and contact center performance.
Contact monitoring includes phone, email and chat interactions.
Centralized performance data results in more accurate call center reports and analysis.
Call monitoring can be analyzed by skill set, group provisioning and agent profile.
Flexible agent-controlled multimedia recordings can be stored for easy, permission-based online retrieval.
Customizable agent statuses deliver heightened visibility and assist in the efficient fielding of interactions.
EFFICIENT HANDLING
Using advanced skill-based routing with automatic call distribution (ACD), callers are directed to the next available agent and the most suitably trained agent available.
Faster, more appropriate and efficient resolution of calls, with omni-channel options like chat and e-mail to take the conversation beyond voice.
A customizable agent client, offering desktop and browser versions, easily integrates with standard CRM platforms and critical business apps for broad and intuitive access to essential information and resources.
The agent client is configurable to specific requirements or frequent caller requests.
Calls can be answered via a built-in smartphone application, traditional desktop telephone, or over a VoIP connection.
Evaluate, annotate, and provide structured feedback to agents on their interactions, helping to enhance agent skills and customer experience.
Automatically gather feedback from customers immediately following their contact center interaction, based on customizable templates.
Agent scheduling capabilities help ensure contact center staffing is always ready to meet customer demand.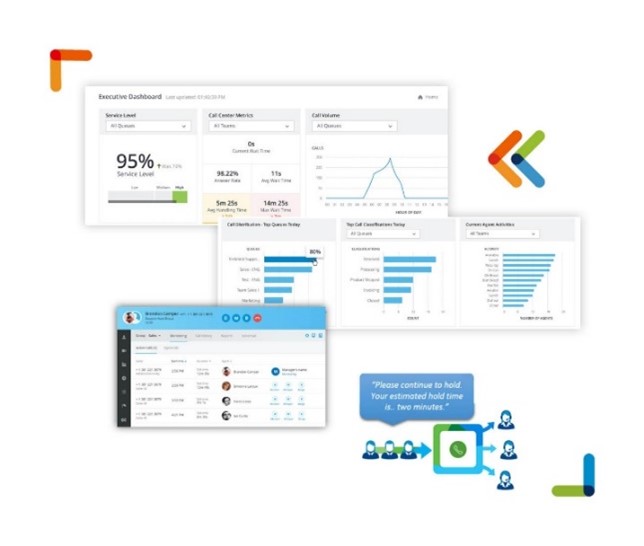 TAILORED SERVICES
UNIVERGE BLUE® ENGAGE offers a broad set of services to streamline the caller experiences and ensure service and staffing levels are sustained.
Automatic call distribution can be synchronized based on select function, region, time of day and by organization – or industry-specific criteria.
Customized voice prompts allow callers to self-manage their call, retrieving information needed, reaching a specific department or individual and contacting an agent when required.
Silent mode along with phone and web-based conversation prompts allows supervisors to monitor agent activity to check performance and ensure calls are handled correctly.
A secure widget-based dashboard provides easy access to real-time reportingon all activity for total transparency.
Outreach tools power two-way conversations and extend contact center reach while respecting audience preferences
Take patient experience to the next level!
UNIVERGE BLUE ENGAGE + Electronic Healthcare Records (EHR) Integration helps to automate tasks, streamline workflows, and increase patient engagement. By being able to quickly access patient data, provide better, faster patient care, you can take your patient's experience to the next level.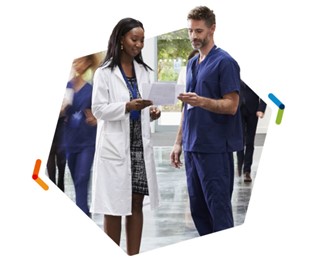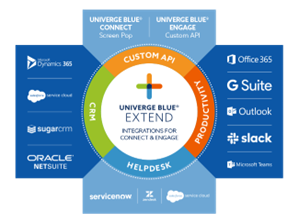 AUTOMATE YOUR CUSTOMER EXPERIENCE AND GAIN INSIGHTS ON EVERY CALL
Automate workflows and maximize employee efficiency
Drive customer retention: Personalize contacts with screen pops
Save time switching between apps, eliminate misdials, take notes on calls
Easy to use and deploy integration, no heavy training or implementation costs
Contact Us Today For a Free,
No-Obligation Consultation!
Contact Us Today For a Free,
No-Obligation Consultation!